Description
Agate Sharpening Stones are used for finish or pre-finish sharpening knives made of soft steels using Hapstone or Edge Pro knife sharpener. Agate stones are mounted on high quality aluminum blanks.
How to use
Agate stone is preliminary lapped and does not require lapping after purchase.
Agate sharpening stones should be used with honing oil as lubricant. The stone does not absorb oil. Put a small amount (1-2 drops) of honing oil on the stone's surface and spread it evenly over the stone with a finger. Remove the used lubricant with a paper towel.
The stone becomes finer over time. Refresh stone surface with a coarse dressing stone if the surface becomes glazed.
May have slight natural imperfections and a color pattern; this is not a defect.
Petrography
Agate whetstone is determined as the nephrite in petrography tests. Nephrite is an microgranular aggregate of the calcium, magnesium, and iron-rich amphibole minerals. Agate has fiber crystal structure, very high hardness (6-7 Mohs) and relatively low abrasive properties. Agate can be considered as "rasp-file".
Photos below are made with polarized-light microscope, yellow line is 500 micron long. Click to open high-resolution image.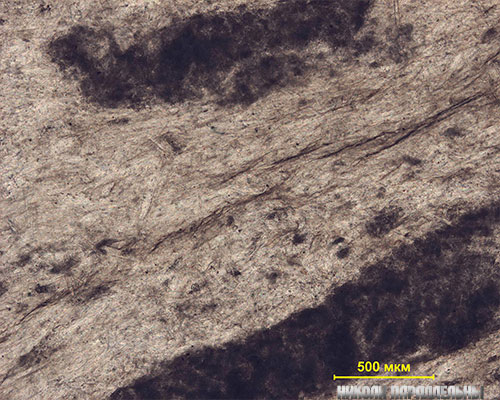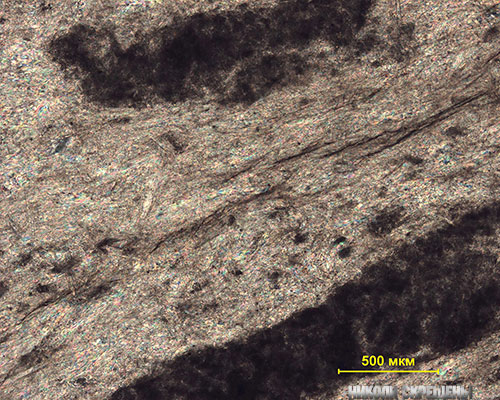 About Gritomatic
Gritomatic is not just an online shop. This private brand is a collection of high-quality, custom-made sharpening products. Gritomatic offers natural and synthetic stones, empty blanks and leather.
If you have a question regarding this product, please feel free to ask.